Budget Wedding Tips: Keeping It Under $5,000
It's wedding season, so today I want to share a frugal wedding story from reader Chelsey that includes some great budget wedding tips.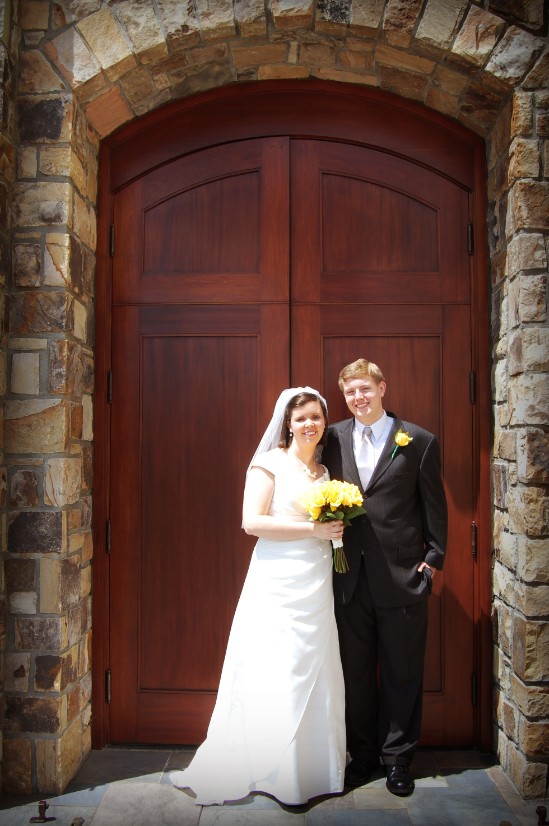 We got engaged in November 2008 and got married in April 2009. I can honestly say that of all the things I've done since then, planning a wedding has to be one of the most stressful things I've ever done! There are so many details and decisions to make, and if you're trying to stay within a budget, that can make it harder. We were able to get married and spend only $5,000 on everything!
My then-fiance and I talked at length about what was most important to us. We cared a lot about where we got married and we wanted to be able to invite everyone who we wanted to invite, so that vision helped shape our decisions and our budget.
Here's how we tried to save:
We used Vistaprint and had guests RSVP to an e-mail address I set up specifically for that purpose. The wedding dress was not something I cared a ton about. I wanted something flattering that I thought was pretty, but past that I couldn't have cared less. This was a huge cost savings because I found a dress on clearance on the David's Bridal website for $200. I was willing to pay what it would take to have it altered if it didn't fit quite right, but it ended up fitting perfectly straight out of the box. I decided to get an easy-to-style cut just a couple weeks before the wedding, so I did my own hair. A good friend of mine went shopping with me so I could buy makeup and then came and helped with makeup on the wedding day.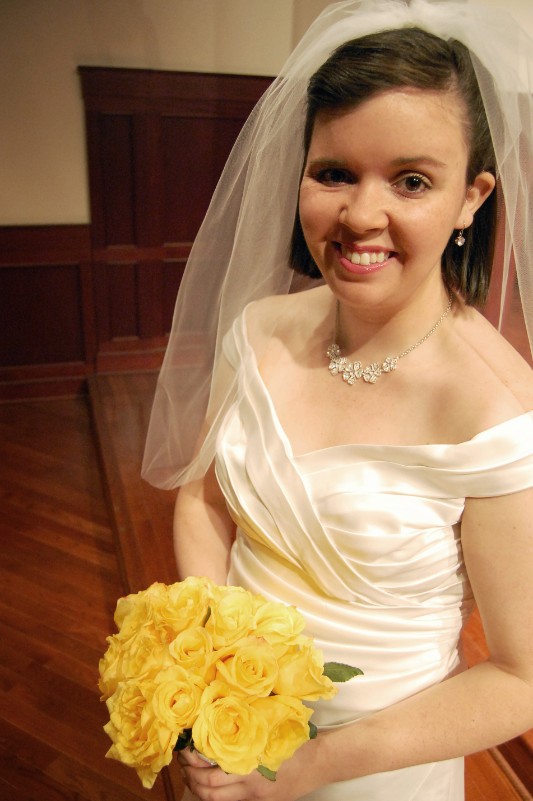 We really wanted to get married at the church where we were members at the time because it was a beautiful setting and a very meaningful place to us. We did receive a discount since we were church members, but this was still a large percentage of our overall budget. This was worth it to us as it included the cost of the coordinator for the ceremony, an excellent pianist, and the honorarium for our pastor.
For the music at the ceremony, the pianist was included in the cost of the venue. We also wanted strings, so we were able to ask some close friends to play, and we gave them each small gifts to thank them for helping. At the reception, we were able to use the sound system at the church and simply set up a wedding playlist that I think at the time was in an iPod (I'm dating myself!). Now, it would be so easy to set up a playlist on Spotify and just have someone designated to pause the music if necessary.
We held our reception in the sanctuary/fellowship hall of my parents' church, and we only had to pay a small cleaning fee. It wasn't the fanciest venue, but it was almost free, and what was important to us was having our close friends all in one place where we could enjoy being with them. We felt like we could do that anywhere that had enough space, so we were OK with not having a fancier reception.
This is where you need to ask around! I priced cakes from several fancier bakeries as well as places like Publix, but I ended up getting a recommendation from a friend who directed me to a woman who made wedding cakes on the size. She did a fantastic job and made a cake for 150 people for only $250!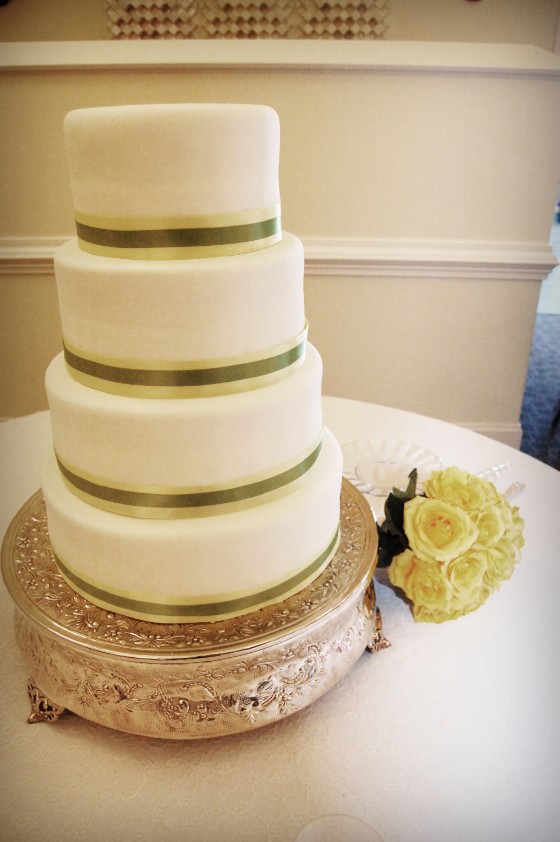 We got married in the late morning, so we provided light lunch of sandwiches, wraps, and fruit. We ordered the sandwiches from Publix and I bought all the fruit at Sam's a few days before. Some wonderful ladies from our church volunteered to come to the reception venue the morning of and prepared all the fruit so it was freshly cut for the reception. We were also able to borrow crystal and silver serving dishes from women at our church so the presentation of the food was more appealing.
I had a few friends who were amateur flower arrangers, so I opted for buying flowers for bouquets and for the arrangements at the reception at a local flower wholesaler. The options were endless and I simply picked them up the day before and took them to the reception venue, where my flower-y friends were ready to get everything arranged.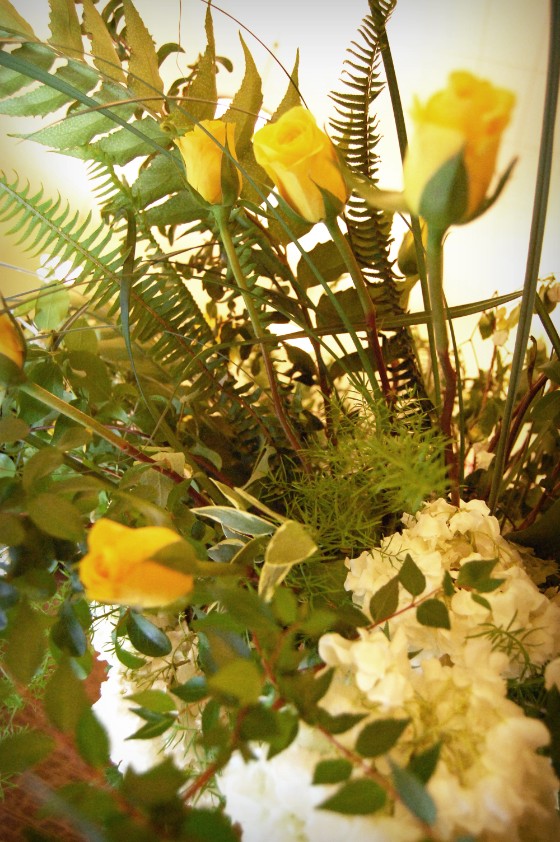 One of my best friend's had a sister that was a budding photographer and I had seen many examples of her work.  She was willing to do all the photography for $500. She then just gave me digital copies of all the pictures that I could have printed myself (although, I am embarrassed to say, it's been 10 years and I've only had a few pictures printed for frames).
While Pinterest will give you many, many cute ideas for favors for guests (many of which seem to involve Mason jars), the truth is that this isn't something many guests are going to miss. While this didn't necessarily save money on our end, instead of spending money on trinkets, we gave a large donation to Compassion International and made a small sign near the guestbook notifying guests that a gift to Compassion had been made in honor of them.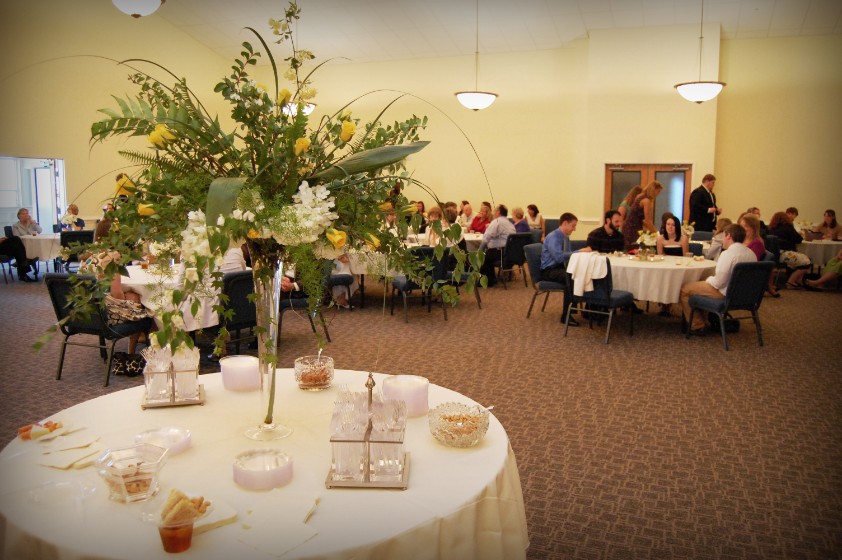 Ultimately, we spent only $5,000 on our wedding and all our memories of it are positive. I don't regret any of the decisions we made, because all of them were helping us get what we really wanted on our wedding day. In the end, we got to spend time with our favorite people, and at the end of the day, we were married!
#https://www.southernsavers.com/budget-wedding-tips/